USB HEAD Patented Product Introduction


Bolt fixing design
In structure design, using Bolt-fixing way to fix USB HEAD, plastic housing and internal base that could assemble quickly, make structure be solid.



Static electricity guiding function design
Static electricity guiding route's circuit is listed below
(1) To connect soldering point to point "A".
(2) Metal contact between soldering point and USB HEAD.
(3) Metal case is contacted to conductive cloth (Grounding).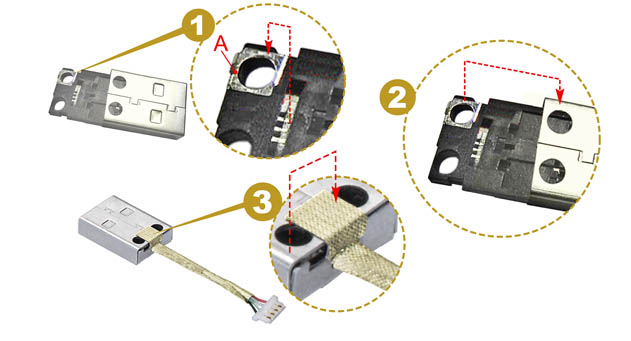 USB HEAD product features

Compact size Enhanced effectiveness
The USB HEAD's size is reduced by two ways, then the dongle could be assembled easily and saves space.
(1) To innovate traditional grounding, using conductive cloth to guide static electricity and save the space of grounding wire.
(2) To shorten traditional USB HEAD's contact base and place it into metal case, reducing the length of USB HEAD.


Bolt Fixing Solid Structure
The structure uses bolt to fix, that make strength be enhanced and it is not easy to break.


5G / 4G / 3G USB Dongle Assembly Manufacturer
Fullglory Technology has good factory management and strict quality control,
getting the UL,ISO Certification . The Dongle products could be produced by to customized style according to customer requirement.
Please contact us for your customized product equirements.